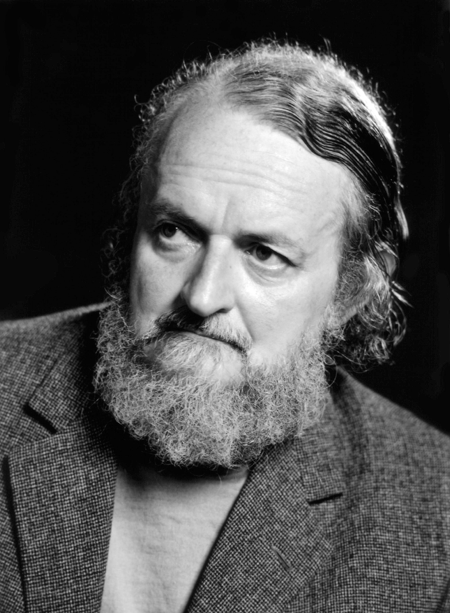 Gottfried von Einem
(Photo: Fayer)
GOTTFRIED VON EINEM (1918  –  1996)
Gottfried von Einem (January 24, 1918 – July 12, 1996) may be rightfully described as one of those Austrian composers of the 20th century, whose works turn out to be essential elements in the repertoire of concert halls and stages.
Born in Bern, Switzerland, into an Austrian diplomat family, Einem spent his school days in Schleswig-Holstein, Germany, where he also got his first musical training. After this, he studied in Berlin with Boris Blacher, with whom he maintained a lifelong friendship. After World War II, Gottfried von Einem alternately lived in Salzburg and Vienna, where he led a composition class at the present University of Music for several years. After his premature retirement, another residence in the Waldviertel became the place of his composing creativity to which his whole energy was devoted until his death.
Gottfried von Einem received numerous tributes and awards, his path of life was lined by honorary posts and huge artistic prosperities.
The composer's comprehensive œuvre includes 6 operas ("Dantons Tod", the first of them, established the fame of Gottfried von Einem by the world premiere at the Salzburger Festspiele 1947), a series of ballets (the debut feature "Prinzessin Turandot" has it's origin in the Berlin period and was first released in 1944), many pieces for chorus and orchestra, solo concerts, chamber music and innumerable songs, mostly in sets of cycles.
Gottfried von Einem was not particularly interested in the organ, but his few compositions for this instrument feature originality, elementary minstrelsy and an abundance of varied sound effects. 1962 Einem wrote the "Geistliche Sonate für Sopran, Trompete und Orgel", op. 38, 1981 the "Konzert für Orgel und Orchester", op. 62 and in the same year the Organ Sonata op. 64.
As a so called "conservative" composer, Gottfried von Einem was often watched critically. However, it was ignored thereby the agelessness of the musical, musicial impetus that characterises his works on the one hand, and on the other hand, how much – although the stylistic roots of Einem's composition style are unmistakably fixed in the occidental tradition – his musical language is an artistic expression of the 20th century, far from any epigonism.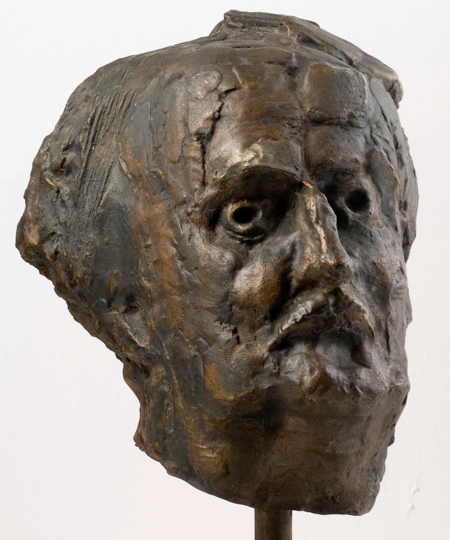 Gottfried von Einem, Portrait by Horst Aschermann, 1967
Property of the "Artothek des Bundes"
(Photo: Clemens Kneringer)
"Einem understands the word compose (he has always written the German word "Komponieren" in the absolute form with a C at the beginning) in terms of the Latin stem componere, which means put together. Therefore, from the beginning the so called "Strenge Satz" (strict counterpoint), the art of assembling, was of basic importance to him. A composite shall never stand alone. Thus it is also not only designed for it's own coherence or it's stringency regarding form and content, but also – like any music of good quality – for the ability of contact and communication, the ability to communicate with others, even for the sympathy of the listeners." (Friedrich von Saathen).
Gottfried von Einem's language, despite all simplicity exquisitely differentiated, it's witty, sometimes cryptic brilliance crisscrossed by esprit, the multiform rhythmics often interfused with elements of dance, marks also the Organ Sonata op. 64. The composer wrote about his opus: "Three movements keep manuals and pedal busy in a lyric, playful, tonal way, to amuse listener and soloist. An interested person may try to guess technical things. Have fun!"
This short biographical appraisal of Gottfried von Einem, who would have celebrated his 90th birthday in 2008, may be ended by a diary notice from January 7, 1936, written at the age of 18: "I must become a great man, because god insinuates such beautiful things to me."
Helga Michelitsch